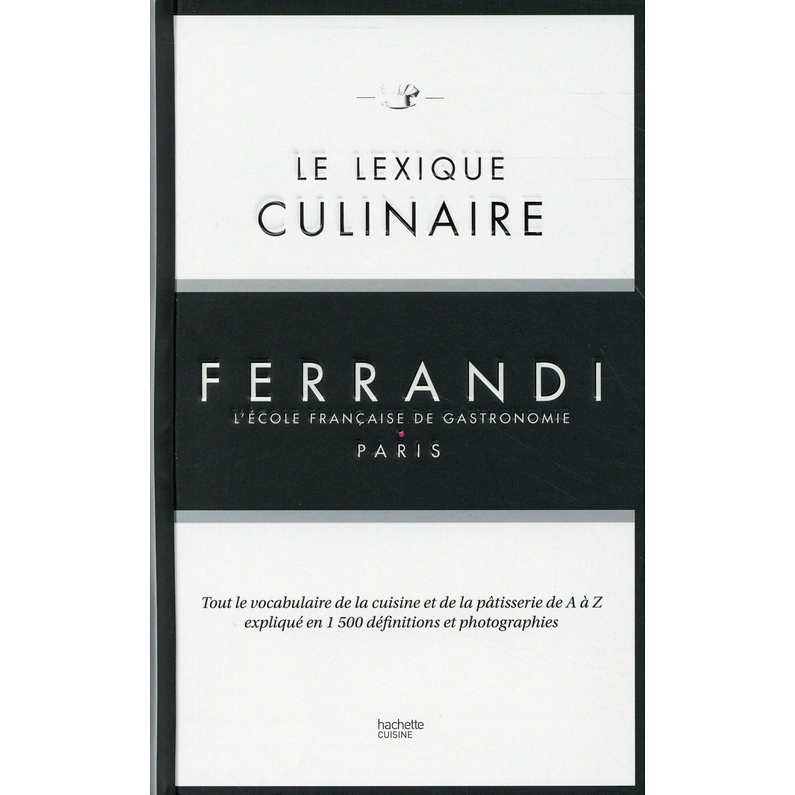 The Ferrandi culinary lexicon - all the vocabulary of cooking and pastry-making from a to z explained in 1500 definitions and photographs
From "à coeur" to "Ziste", more than 1500 culinary terms explained.
Illustrated technical pages to help you master basic sweet and savory preparations: Bearnaise sauce, veal demi-glace, poultry stock, pastry cream, puff pastry, choux pastry, etc.
Thematic indexes: gestures, cooking, cutting, utensils, etc. to easily find your way through the book.
This book is a real tool for knowing and understanding culinary vocabulary, whether you are a professional or a simple amateur with a passion for gastronomy ....
Author's biography:
After a twelve-year career in a Michelin-starred restaurant in the Relais & Châteaux chain, the author, Kilien Stengel, was a hotelier-restaurateur, a quality auditor for the Ministry of Tourism, a professor of gastronomy in hotel schools for ten years, an inspector of apprenticeship for the Ministry of Education, and then was assigned to the University of Tours to manage the Rabelais Encounters (an event labeled "Rendez-vous de la culture humaniste" by the Ministry of Education) in the heart of the University of Tours.
Characteristics
Author: Kilien Stengel
Collection : Kitchen
Format : Large format
Presentation : Hardcover
Language : French
Weight : 1812 gr
Number of pages

356

Publication date

18/11/2015

Dimensions

14 x 22 x 4.5 cm

Publisher

Categories