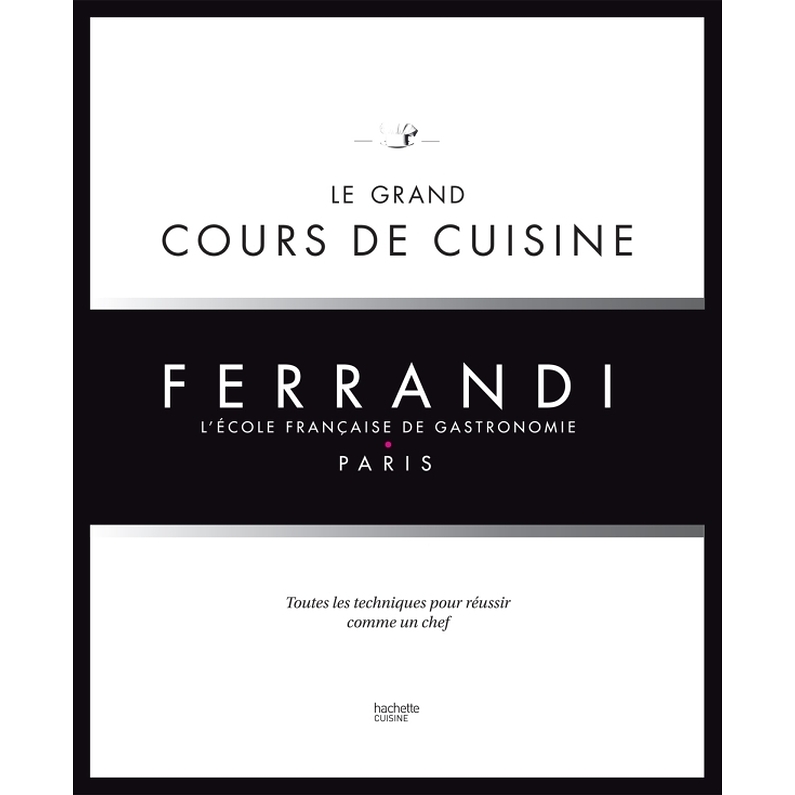 Ferrandi, the French School of Gastronomy - The great cooking class : all the techniques to become a great chef
Learn to cook with the professors of the FERRANDI school!
Round tables of professors, who present the subject matter, give sound advice, tips and tricks for buying, choosing and cooking products.
Illustrated technical pages which, with the help of 1,500 photos of gestures, detail the basic techniques to be mastered until the final result.
Recipes in 3 versions, according to their level of difficulty.
Characteristics
Author(s) : Collective
Collection : Kitchen
Weight : 4615 g
Language : French
Number of pages

696

Publication date

15/10/2014

Dimensions

256 x 312 mm

Publisher

Categories